Our Business is Entertaining Your Customers, So they Stay Longer at your Premises and Your Business Can Grow!
Working with you to identify the very best amusements & gaming machines that your customers will enjoy playing. Generating extra revenue for you as customers stay for longer on your premises.
Professional Supply & Service of Quality Gaming & Amusement Equipment.
An ambitious team with a flexible approach, considering all opportunities far & wide!
A Knowledgeable, Experienced team that will ensure machines are always working & maximising your income.
Our friendly, reliable team can provide everything you need:
Recommending the best  Digital Jukebox for your customers
Advising on what size Pool Table is best for your premises and pool team
Installing Fruit Machines that will generate the most income
Confidentiality with secure collections with meter check assurance
Guidance on Licensing & Regulations
Assistance with MGD Machine Games Duty, VAT & Licensing responsibilities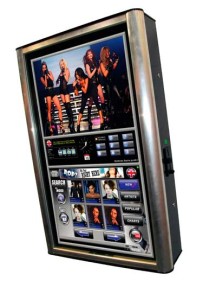 Our most valuable asset! Our team have a combined experience of more than 60 years! Our aim is too build relationships with our customers. Skills can be taught & trained so, we choose our team members based on their personality, integrity  & sunny disposition!
"…have been using the services of Les, Linda and all their very helpful "boys" for more than 10 years. Great professional service provided by really nice people!" Cenarth Falls Holiday Park
"We have been with Reohorn automatics and amusements since we opened in April 2011 and the service that Les, Linda and the boys provide is exceptional….

" Frankies Bar
We've Gone Digital!



Introducing our cutting-edge electronic service – Using machine meters , mobile laptops and printers;
Collections are secure, accurate & time efficient with clearly printed receipts that can even be emailed direct to your accountant!
Haverfordwest, Pembrokeshire, Wales  01437 762979